Architecture
Structural
Engineering
Heating
Civil
Plumbing
Electricity
Topography
Soil analysis
Estimating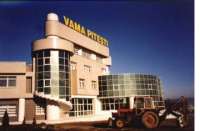 Romanian architect Adriana Soaita and her team offer an efficient and inexpensive solution to all your architectural design problems ... including new designs, engineering, installation, building extension, repair, consolidation and modifications.
The quality of our projects is assured by more than ten years' experience with the design institute S.C. Project Arges S.A. (Pitesti) - participating in large projects such as the Pitesti Customs House, the Magnolia Underground Passage and Alcatel's Pitesti Headquarters.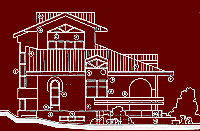 Working through the Institute (to ISO 9001 standard) or privately (with the necessary authorization for each speciality), we provide all necessary skills, including heating, civil engineering, structural engineering, construction, plumbing, topography, soil analysis, electrical services and estimating.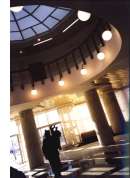 My whole team is available for anything from simple and friendly professional advice to the most complex design. A personal discount of 10% is available to you as a new customer seeking architectural services via the net.
Good luck to you and your business in the 3rd millennium!
Adriana Soaita
(Director, Romanian Architecture Service)
Romanian Architecture Service
Authorisation: 1551
Email: asoaita@cadenza.org
Phone: +40 (0)48 251652
Mobile: +40 (0)94 340060
Str. Teilor Nr. 73, Bl. A Ap. 5, Pitesti, Romania