Artists Bands Choral music Competitions Composers Conductors Contemporary music Early music Education Ensembles Music festivals Fun and games Journalism Magazines Orchestras Organisations Publishers Recording Music research Resources Services Sound files Music supplies Vocal music Miscellaneous
artists
Gabriele Ragghianti - double bass : concerts, master classes and many links
Jennifer Paull - oboe d'amore
John McCabe - piano
Patricia Cahill - known as "The Irish Nightingale", Patricia Cahill has sung her way into the hearts of people all over the world
Paul Ayres - organ
Sasha Boldatchev - harpist and composer, laureate of three international competitions from Russia, who performs recitals and harp concerts with orchestras. Born 1990.
Steve Sykes - tuba soloist. Recently described in the music press as The most revolutionary tuba player the brass world has ever known.
Tatiana Kravtsova - soprano soloist of the Kirov opera (Mariinsky Theatre), St Petersburg, Russia
Terry Winter Owens - internationally published pianist and composer
Ian Partridge - tenor
Roberto Prosseda, Italian Pianist - Web site dedicated to Roberto Prosseda, 26 year-old Italian pianist, winner of many international competitions (Micheli in Milan, Schubert in Dortmund, Mozart in Salzburg). His activity includes performances in more than 20 countries and many CDs and Radio recordings about Italian contemporary music.
Roberto Plano - Sito ufficiale del pianista Roberto Plano, curriculum, foto, recensioni, prossimi concerti e alcuni brani in formato mp3 da scaricare gratuitamente.
Guitar Trek - Australia's leading guitar quartet
Adalberto Maria Riva - Pianist - Adalberto Riva personal site: biography, calendar, recordings,
Welcome - Welcome to Joe Townley's web page. Here you can read excerpts from his latest novel as well as watch him as he performs some remarkable piano literature in Windows Media Player.
Pro baritone for 40+ years, and vocal coach M. Andoor - Showcases baritone M. Andoor, who teaches voice and performs.
Dalena's World Music - Dalena is an international music star, diva, performer, songwriter, artist, world class singer.
Konstantza Chernov - Official site of classical pianist Konstantza Chernov
Siiri Schütz - "Today, Siiri Schütz is one of the most recognized artists in the generation of young German pianists" (Nord Magazin)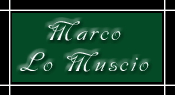 Marco Lo Muscio - pianist and organist: Curriculum, Cd, Mp3, Repertory and 80 Links
Miguel Trápaga, classical guitarist
Novelty Musical Instruments - Natalia Paruz plays the musical saw, pitched cowbells, handbells, 4-in-hands, theremin, etc. Composer's manual for unusual instruments, their history, poetry, sound samples and unique recordings available on CDs.
Balzalorsky Volodja - concert violinist - Official page of international solo and chamber music pperformer. Complete info. and audio files
Timeless chamber muisic for the 21st century - The Upton Trio's offical web site with concert listings, MP3, and educational links for kids.


Ostap Shutko - violinist with his own artistic style - Classical music services, videolessons, fingering, bowing, buy/sell musical instruments and many more
Robert David Billington, Flutist - Musical Offerings.
Music for London - A London based Music Agency.
Jazz pianist - call me for any London area corporate event, wedding or party - My name is Eugene Portman and I am a UK based jazz pianist working mostly in South East England. My involvement in the contemporary & jazz music scene includes performing as a soloist and ensemble player. Free MP3s available on this site.
Jorge Isaac (recorder & electronics) - recorder & live electronics, sound design, contemporary music, film music, multimedia performances
J&S Project - J&S project is born from the merger of the musical experiences of a DJ, Tony S, aka Antonio Smaldone, and of a musician Angel J, aka Angelo Vitaliano. The crossover between grooves "Old School" and electric resonance carried it to the idea of the J&S project.
Jill Crossland - pianist


PianoSpheres back to the modal roots - The world's myths and legends get a new dimension at the grand piano: America - China - India - Hellas - Keltia, with Roland Darquoy, piano.
Wedding Pianist for Birthday, Mothers Day, Valentines Day. UK, Essex, East Anglia - Pianist for wedding, birthday, Valentines Day, Mothers Day or special occasions playing music styles from Classical to Jazz Standards in East Anglia, Essex, Cambridge, Herts, UK
Ian Rae - Piano entertainer - Personal Web Site - Ian Rae - Piano entertainer, jazz pianist and jazz piano styles teacher
Matthew Owens, Cellist, Teacher, Composer - A showcase of Matthew Owens' Compositions, Writings, and Artwork.
Anna Goldsworthy - Homepage for the international renown Australian pianist - includes tour and concert dates and music samples
Web page of musician Lidia Reznikova - Web page of musician Lidia Reznikova. Student of Russian Academy of Gnesinas. Biography, repertoir, discography, photos.
The London Piano Trio - The london piano trio was formed by three of London's foremost artists in the summer of 2000.
Igor Yuzefovich - violinist - Come read about this young critically acclaimed Russian violinist.
Erik Ronmark - Concert Saxophonist - Erik Ronmark, Swedish Concert Saxophonist
Abandoned toys - modern classical music - Modern classical music composer and performer
The synthetic dream foundation - experimental classical - Experimental classical music pianist
Chavdar Parashkevov, violinist - Web Site of Chavdar Parashkevov
Diego Cayuelas. Piano - Official Website of the spanish classical concert pianist Diego Cayuelas. Mp3, Video, Biography, ChessViewer, Opinions, Critiques, Links, etc. ...
Marie Cantagrill's official Website - All about this exceptionnal violonist - Infos, concerts schedules, CDs, photos...
Giancarlo Scalia - Complete information on pianist and composer Giancarlo Scalia
Irina Klyuev - Pianist - Biography, Recordings, Sculpture, Repertoire, Gallery
Karen Nimereal - Opera Singer
Elina Kuperman - biography, diary
Anne Ziegler - Webster Booth - This site is dedicated to the lift and work of the famous British vocal duettists, Anne Ziegler and Webster Booth.
Concert Violinist Ivo Stankov - Website of the Bulgarian-born violinist
Gabriela Di Laccio, soprano, London, England - Gabriela Di Laccio, soprano soloist and opera singer. Visit her site for her biography, repertoire and forthcoming concert dates.
Violinist Online - Violinist Online with a Demo Video
Eloy Cortinez - Recorder
My another I...... - www.resumepapermusic.com
Thomas Piercy - clarinetist
Richard Pohl - Pianist - Official website of Richard Pohl, pianist. MP3, video, biography, concert events.
Daniel Levy - Classical pianist - Official website of classical pianist Daniel Levy, biography, books, recordings, gallery and more from this renowned musician.
Alberto Portugheis - The Argentine-born classical pianist has been nominated for the Nobel Peace Prize
Bo Porter official website - pictures, tour dates, biographical information, on classic country singer & first rate entertainer Bo Porter
Brett Branning - Avant garde music composer, behind Abandoned Toys and The Synthetic Dream Foundation
Ioana Williams - Romanian conductor and pianist based in London
Nigel Kennedy - Up to date and original information site for violinist Nigel Kennedy
Levente Egry Sentimental Piano Concert - Talented pianist Levente Egry introducing his first release: Sentimental Piano Concert
Bobby Goldfingers - Bobby Goldfingers has been writing and recording songs for the last 25 years as a solo artist and as a member of the Black Circus Rock N Roll Band .

Please note that some of the links above have been added directly by internet users and may not have been verified by Cadenza staff.