Artists Bands Choral music Competitions Composers Conductors Contemporary music Early music Education Ensembles Music festivals Fun and games Journalism Magazines Orchestras Organisations Publishers Recording Music research Resources Services Sound files Music supplies Vocal music Miscellaneous
ensembles
Acoustic Jass playing music of the early 20th century
Adagio Trio - Meditation Music - Harp, flute ,cello renderings of classical, folk, and religious music
Blowpipes Trombone Trio
Brass Consort - a brass quintet with repertoire from Bach to the Beatles ...
Chamber Music PLUS
DUOLOGUE - This site gives details of Duologue an oboe & piano duo. Rachel Broadbent - Oboe & Janine Smith - Piano
Ensemble Aleph for Contemporary Music in Paris
Ensemble Eleven - A new music ensemble dedicated to the promotion of new music by young musicians
The Festival Chamber Music Society - Chamber music group with an informal 5 concert series in New York, unlike any other chamber music concert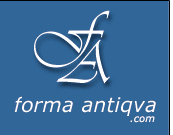 Forma Antiqva - Forma Antiqva - Ensemble de musica barroca con instrumentos originales.



Good Vibrations Music - Los Angeles Wedding Band - Live music at its finest. Specializing in weddings and corporate events. Quality professional entertainment serving Southern California since 1976. Call 310-822-6910 for more information.
Hexagon Ensemble - winds and piano
I Fagiolini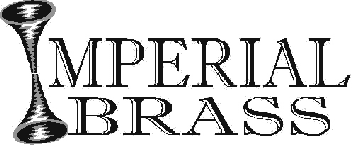 Imperial Brass Ensemble - London's most versatile and exciting young brass quintet.
Imperial Brass Entertainments - Professional Brass Quintet based in Birmingham UK
Nevsky String Quartet - (the Quinten-Quartet) of St Petersburg, Russia
Pastoral Winds - Wind quintet performing at outstanding civic, corporate, educational, private and religious events (including weddings) in Southern New Jersey.
The Saeculum Aureum Players - The Saeculum Aureum Players is a Seattle-based group specializing in the performance of late 18th century and early 19th century chamber music on period instruments.
ticom - welcome - tyroelan ensemble of contemporary music, musicians, composers, concerts, begegnungen, projects, documentations
Trio de Salon - on line brochure advertising Trio de Salon, an ensemble aimed at providing background music for weddings etc
Trio Fibonacci - Julie-Anne Derome, Gabriel Prynn and Andr Ristic
trio wanderer - trio wanderer online: many informations for chamber music lovers
Wilderness The Irish Band - Irish Folk / Rock at its very best. Wilderness play traditional folk songs in a Celtic Rock Style
Status Cymbal - The different string quartet. Music for all occasions from Vivaldi to the Verve
Taukay Ensemble
Rajhans Orchestra - Performing new and old music in relation to the Indian Subcontinent
Naked Opera - Scottish group dedicated to the performance of opera in a direct and accessible style
Gallimaufry Ensemble - Woodwind ensemble
Abbey Classical Brass - Abbey Classical Brass is a group of talented brass players offering a repertoire of classical music for Private, Corporate and Public occasions.
Liptz Wind Quintet - A Premier, Semi-Professional Wind Quintet in London
Regency Wind Quintet - UK Surrey base Wind Quintet offering music for Weddings, Dinners & Cocktails Parties
Denner Clarinet Trio - Aulos Sextet - Caldara Ensemble - 3 different ensembles in 3 different styles (classicism, eclecticism & baroque).
Viola Duo Adel Esina & Serge Brukhno - home site of violist Serge Brukhno and his Viola Duo
Vermont Contemporary Music Ensemble - Ensemble founded in 1988 dedicated to the performance of 20th-21st Century classics and the commissioning and performance of new works


Mwynion Mai Flute & Harp Duo - Mwynion Mai, Jane Groves (flute) & Eluned Scourfield (harp), has been perfoming as a professional duo since 1989. The web site includes details of concerts, recordings & booking with audio & video clips
Piano Trio "Spirale" (Belgium) - The hybrid nationality of the Pianotrio Spirale may be out of the common, but these young musicians have an exceptional feeling for musicality.
In Vitro - London-based ensemble of embryonic/emerging composers and performers with experimental and cross-arts focus. Workshops, concerts and collaborative cross-arts projects. We are recruiting new members. Contact mail@invitro.org.uk for more information.
Steel City Sax - Sheffield (Yorkshire) based saxophone quartet performing a range of jazz, classical and contemporary music
Irma Music - Home site of London based Mirage - Vocals / Keyboards Jazz Duo
Tooting Brass - One of London's leading Brass Ensembles
Jalapeno Duo - Piano/Percussion duo
Saxsational - The Ultimate Saxophone Quartet - Sheffield's premier all female saxophone quartet.
Pittsburgh Piano Trio
Monument Piano Trio - While only a year old, the Monument Piano Trio has already enjoyed great critical acclaim and has been invited as the first-ever Artist-in-Residence at the An die Musik performace space in Baltimore, Maryland.
Taukay Ensemble - A contemporary music group
Brass Consort - Brass quintet performing distinctive music at special events!
Pastoral Winds - Wind quintet performing elegant music at special events.
Cadenza Strings - Quartet, Trio or Duo for Any Occasion - A group of young string players in Ottawa, Canada.
Trio Mutano - Trio playing music for viola, clarinet, piano
Manor House Music String Quartet - Top Quality String Quartet available for weddings, parties, corporate functions. Have your favourite piece of music beautifully arranged or choose from our extensive repertoire.
Soul Yatra - Indo-jazz fusion band with clasical influences
Piano Duo Accento
String ensembles and music courses for string quartet players - Description of SIX courses each year and our Serenata Wedding Quartet
BTR Music - Serenata String Quartet for Weddings and celebrations
Accessible Contemporary Music - Chicago based new music ensemble
Basso Moderno Duo - Allan von Schenkel & Kristen Williams have commissioned over 100 new works for solo bass and piano. Their mission is to promote the works of living composers from all over the world and to educate audiences about contemporary music.
chameleonmusicians

Please note that some of the links above have been added directly by internet users and may not have been verified by Cadenza staff.