Artists Bands Choral music Competitions Composers Conductors Contemporary music Early music Education Ensembles Music festivals Fun and games Journalism Magazines Orchestras Organisations Publishers Recording Music research Resources Services Sound files Music supplies Vocal music Miscellaneous
recording
Americus Records Inc - an independent record label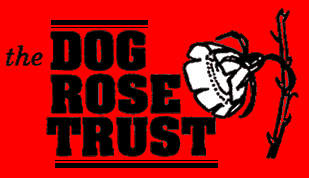 The Dog Rose Trust - Interpretation for people with sensory impairments including the use of sound
METIER Records - an independent CD label specialising in contemporary music
NMC Recordings
Coventry Music - Coventry Music is a record label . . . dedicated to creating premiere recordings of timeless music of the Christian faith, recorded around the world--classic hymns from England's historic Coventry Cathedral, symphonic hymn settings from the great European city of Prague, beautiful stylings of joyful Celtic worship, and the elegant simplicity of the harp recorded in the American heartland.
Champagne Location Recording - A classical music recording company based in the San Francisco Bay area.


Digital MissionAudio Services - High resolution location audio recording. Clients include Dorian Records, Avian String Quartet, Brandywine baroque and more
Hamburger Archiv für Gesangskunst - Site for vocal historical recordings on CD: Recitals, Lieder collections, Opera highlights ....
Royalty Free Classical Music for Video Editing, Multimedia - Royalty Free Music CDs - Classical Masters Series, an 8 volume collection of authentic symphony performances royalty free for use in video editing, video prodution, filmmaking, Flash multimeda presentations.
New Tertian Recordings - Dedicated to releasing the best in contemporary classical art music, New Tertian Recordings is devoted to recording the newest works by today's emerging composers.
Quartz Music - Artist-led classical CD label.
Sensible Studios - Recording & Rehearsal studios based in London
Ediciones Tacuabe srl - classical and popular music from Uruguay
Phunkt House Prd - Phunkt House is Home to some of the most talented Hip hop Artist/Beats in Arizona. There talent and versatility combined make Phunkt House in a league of their own.
Fleximusic - Audio Editor to Create, record, edit, draw, add effects & play mp3/audio files.


Opuzz 100% Royalty Free Music - Royalty free music great for TV, Radio, Film, Video, Flash, Multimedia, Web and more. Free music tracks to start off with.
All Music Produktions - Record your Demo or Audition CD


AULIA a world of Music - AULIA a world of Music, classic music label
Church Sound - A good church sound system is essential to parishioners. Let Hi-Tech Audio help them hear the Word by assembling a state-of-the-art church sound system with an audio console that is affordable and easy to manage.
Musician Center - Thousands of Instrument reviews and other resources.

Please note that some of the links above have been added directly by internet users and may not have been verified by Cadenza staff.